2016 SloWednesdays
7 p.m. on 2nd Wednesdays
May-November
At Schlafly Bottleworks Crown Room
7260 Southwest Ave. (at Manchester)
Maplewood, MO 63143
Slow Food St. Louis is pleased to announce the 2016 SLOWednesday schedule, featuring a selection of educational events and a series of films that will whet your appetite for local, sustainable food, and will bring out the activist in you as well.
SLOWednesday will be held on the second Wednesday of the month May-November in the Crown Room at Schlafly Bottleworks at 7:00pm. The cost is a suggested donation of $5. Proceeds benefit Slow Food St. Louis' Small Farm Biodiversity Microgrant Program, which has given more than $63,000 to local farmers over the past six seasons. SLOWednesday is sponsored by Schlafly Beer with additional support from Chipotle Mexican Grill.
April 21 – Inhabit: A Permaculture Guide to Earth Living
Inhabit is a documentary introducing permaculture, a design method that offers an ecological lens for solving issues related to agriculture, economics, governance, and living. In Inhabit, film makers Costa Boutsikaris and Emmett Brennan documented over 20 sites in a range of rural, suburban, and urban environments showing community responses to local and global challenges from issues of food, water, and medicine, to governance, economy, and culture. The film presents projects, concepts, and people, and it translates the diversity of permaculture into something that can be understood by an equally diverse audience. For everyone, it will be a reminder that humans are capable of being planetary healing forces.
May 11 – Bringing Biodiversity to the Table: Farmer Microgrants
Since 2009, Slow Food St. Louis has awarded more than $63,000 in Small Farm Biodiversity Micro-Grants to area farmers. Join Slow Food St. Louis as we meet four local Biodiversity Microgrant winners who will share with us what they are growing and raising. Get a taste of what biodiversity brings to the table!
Sam Wisemann of Sunflower Savannah Farm.
Farmer Sam Wisemann of Sunflower Savannah Farm in Beaufort, Missouri will share how they focus on disappearing food sources by growing them on their farm, as well as piquing interest in the Ark of Taste choices by providing them to the public in unique ways.
John Kopmann of Three Girls and a Tractor Farm.
Three Girls and a Tractor Farm in Marthasville, Missouri compared production, taste, and viability of seeded type heirloom watermelons versus hybrid varieties. Come find out whether you can plan that watermelon seed spitting contest this year.
Mary Densmore of New Roots Urban Farm
New Roots Urban Farm in St. Louis, Missouri focused a biodiversity project on growing heirloom vegetables to supply our local markets with desirable produce. The study compared heirloom varieties of Collard Greens.
Fred and Serena Stuart of Stuart Farm.
Stuart Farm in Gerald, Missouri, raises American Milking Devon and Belted Galloway cattle, Tamworth hogs, heritage breed laying chickens, and Freedom Ranger meat chickens.  Their commitment to raising heritage breeds led them to begin a herd of American Milking Devons to provide beef, milk, and milk cows trained as oxen in an effort to help preserve the breed.  Serena will speak about the rich history of the American Milking Devons and how they fell in love with them.
June 8 – In Search of Balance: It's All Connected
The documentary film In Search of Balance asks "could the tsunami of chronic and autoimmune diseases that modern societies face be related to our increasing disconnection from nature?" Physician, author and 'health explorer', Dr. Daphne Miller shares conversations with scientists, doctors, farmers and personal stories of healing to reveal the myriad ways we are connected to everything around us. In Search of Balance explores a paradigm of health, science and medicine that recognizes the importance of the interconnections between us, the food we consume, how we produce that food and the natural world at large, including the mysterious, invisible world of the human microbiome.
http://insearchofbalancemovie.com/the-film
July 13 – Wild Edibles, Part II with Bo Brown & Ryan Maher
Slow Food St. Louis welcomes again two of Missouri's favorite foragers to share insights, ethics, and inspiration from the wild. With primitive skills teacher and founder of First Earth Wilderness School Bo Brown, and Ryan Maher of Missouri Wild Edibles get ready to learn how nature can feed you; get a taste of the wild; and connect with foraging enthusiasts. Come early! This one fills up fast.
https://twitter.com/wildedibleguy
http://firstearth.org/firstearth/
August 10 –Fed Up, "A Movie That Matters"
Rolling Stone calls Fed Up, "a movie that matters". It tackles the health impacts of the modern American diet and the systems that created it. In her documentary feature debut, executive producer and narrator Katie Couric joins Laurie David (An Inconvenient Truth), Regina Scully (The Invisible War) and Stephanie Soechtig (Tapped) to unearth the dirty little secret the food industry doesn't want you to know- far more of us are sick from what we are eating than anyone has ever realized. Fed Up contends that only 30% of people suffering from diet-related diseases are actually obese; while 70% of us — even those of us who look thin and trim on the outside — are facing the same consequences, fighting the same medical battles as the obese among us.
http://fedupmovie.com/#/page/home
September 14 –Eating Alabama
After the Farmers Market closes, join Slow Food St. Louis for the documentary "Eating Alabama", which explores how difficult it is today to eat how our grandparents did.
While in search of a simpler life, a young couple returns home to Alabama where they set out to eat the way their grandparents did – locally and seasonally. But as they navigate the agro-industrial gastronomical complex, they soon realize that nearly everything about the food system has changed since farmers once populated their family histories. A thoughtful and often funny essay on community, the South and sustainability, "Eating Alabama" is a story about why food
matters.
Trailer: http://eatingalabama.com/about/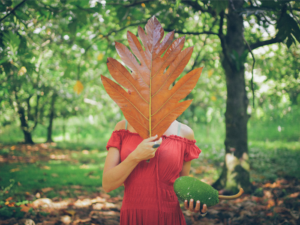 October 12 –Island Earth: A Food Fight of Global Consequence
Join Slow Food St. Louis for Island Earth, a feature documentary depicting the struggles and triumphs of people of Hawaii fighting to take back their natural resources from corporations, while exploring what it will really take to "feed the world." Although Hawaii has a rich history as a self-sufficient agricultural society, Hawaiians now import 90% of their food. Hawaii is also ground zero for the world's biotech companies, which capitalize on the tropical climate and lax environmental laws to test experimental GMO crops year-round.
Through thought-provoking interviews with the world's top biologists and farmers, Island Earth exposes the myth that industrial agriculture is the only way of producing food for the world's growing population, and shows how to take control of our food supply through local farming and native wisdom.
Maybe later: The Grain Divide
The feature-length film The Grain Divide explores the industrialization of the food building block of civilizations – grain. Grains – or their derivatives – are still our most basic staple foods. The Grain Divide explores changes in our grain production systems, the problems created, and looming threats. After decades of focusing on yield, speed, shelf-life and consistency in an industrial grain system, the very definition of grains, wheat, flour and bread have drastically changed-often for the worse. The critical elements of human health, taste and culture have taken a back seat to the industry's goals. Join Slow Food St. Louis to celebrate, revive and maybe even taste the grain we've been missing.
http://thegraindivide.com/#home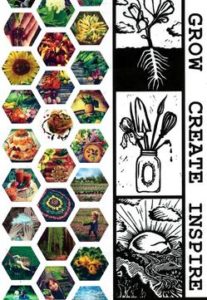 November 9 –Regenerative Living & Autumn Wild Foraging with LaVista Farmers
Join Slow Food St. Louis for the November 9th SloWednesday focused on autumn wild foraging, and creative, harmonious living.
Local farmer and author Crystal Stevens will discuss her new book Grow Create Inspire and then she and Eric Stevens will share fall foraging tips in Missouri and Illinois wilderness areas, in your own backyard and local parks. Find out which mushrooms, berries and greens can be harvested in late fall including oyster mushrooms, juniper berries, crab apples, persimmons, chickweed, dandelion and burdock root. The presentation will include a slideshow with pictures highlighting the autumn wild bounty.
Crystal's book, Grow Create Inspire is an earth stewardship manifesto urging all of us to help fill the vital need for growth — of food, and in the hearts and the minds of individuals around the globe. Focusing on step-by-step approaches to accumulating skills toward self-sufficiency, Grow Create Inspire is a comprehensive guide to creating a beautiful, regenerative, and deeply satisfying life, covering everything from basic and more advanced growing tips, preparing and preserving harvest, integrating gardening, healthy living and green concepts into daily life and generally greening those aspects of life which bring about happiness, including, food, art, music, beauty, and time in nature. New Society Publishers will release Grow Create Inspire in the fall of 2016.
Location: Schlafly Bottleworks, 7260 Southwest Avenue, Maplewood, MO 63143, Wednesday November 9th, 7:00 p.m. Suggested donation of $5.00 admission. For more information visit www.slowfoodstl.org.
http://www.growcreateinspire.com/