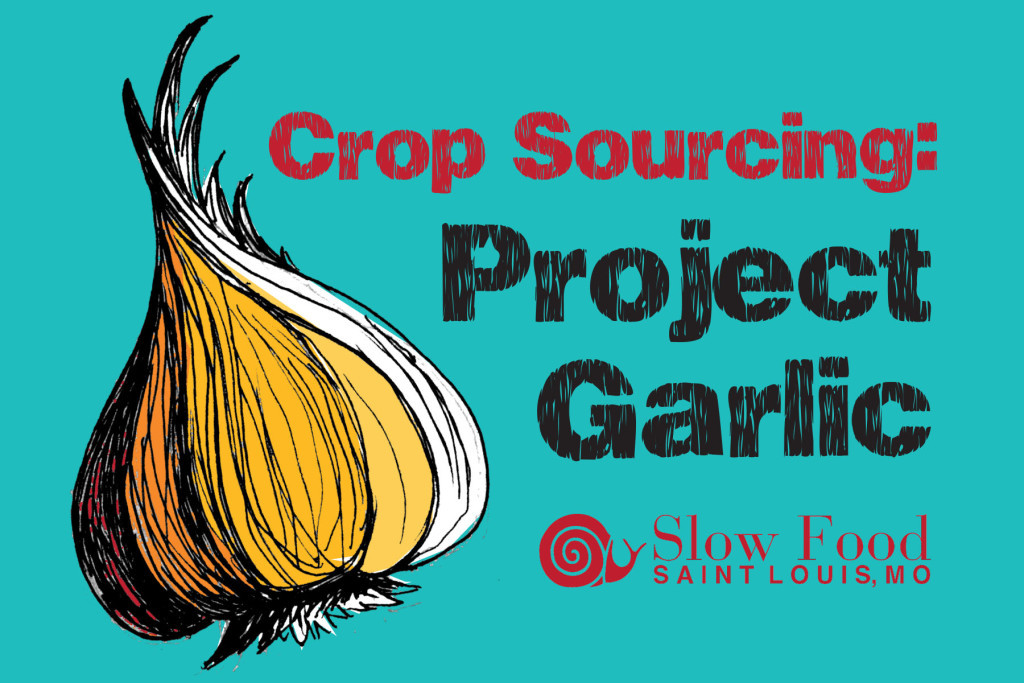 We want to grow garlic, lots of garlic. And we need you to help us!
On a trip to any random grocery store in America you typically see just one variety of garlic. You know the one, it comes with two bulbs in a little plastic shrink wrapped box. Well, as it turns out there are actually over 600 varieties of garlic cultivated around the world today. In celebration of this incredible diversity, Slow Food St. Louis has brought over 200 of those varieties to our fair city. In order to achieve local cultivation of so much garlic we need the help of farmers, gardeners, schools and anyone with an interest and a soil plot. We will be signing up growers to steward one or more varieties of garlic through the fall of 2015 for the 2016 summer growing season.
Our goals are to create a shared harvest, to expand the local biodiversity of garlic grown and consumed in our region, and to build the capacity for local farms to meet the garlic needs of St. Louis. Smaller growers of successful varieties will keep some garlic for themselves and share some with other growers for future annual harvests. We will work with larger scale growers to find markets for selling garlic and build up the capacity for St. Louis to produce a higher percentage of the garlic it consumes.
See the PDF below for information about how to grow and harvest garlic, as well as specific information about the Slow Food St. Louis garlic varieties for our growers and future growers. If you would like to grow garlic with us for the 2016-17 season, please fill out this form.
[pdfviewer width="600px" height="849px" beta="true/false"]http://slowfoodstl.org/wp-content/uploads/2016/01/garlicpresentationgeneral.pdf[/pdfviewer]