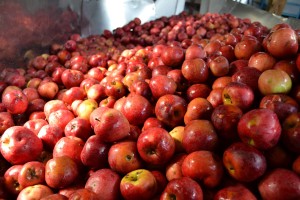 Join Slow Food Saint Louis and farmer Dan Kelly in a workshop dedicated to apple grafting. We will provide the rootstocks, equipment and a selection of apple scion varieties. You'll go home with two to three apple trees for your garden, and the knowledge, skill, and confidence to graft fruit trees in the future. Cost is $30 and you can get tickets here. Event will be held at the Schlafly Tap Room on Saturday, March 19 at 11am.
Dan Kelly operates Blue Heron Orchard with his wife Cherie in Canton, Missouri. Blue Heron is the first Certified Organic Apple Orchard in the state of Missouri.
Slow Food Saint Louis works to promote good, clean, fair food in the greater Saint Louis area.
Thank you to Schlafly Beer for their continued support in providing the space to host this event.